President Nguyễn Xuân Phúc has said the State always respects the people's right to freedom of religion and worship.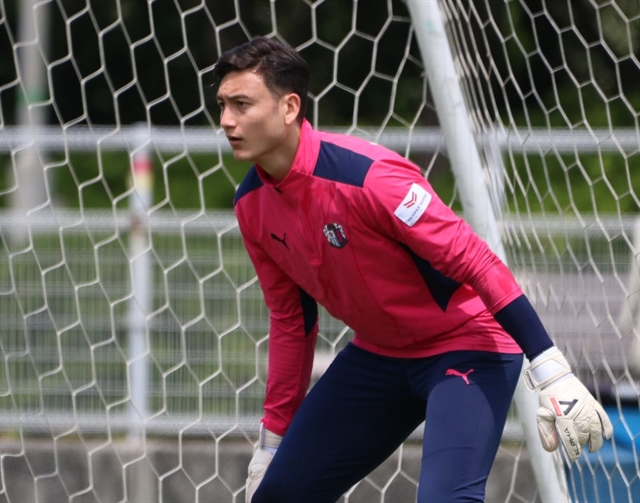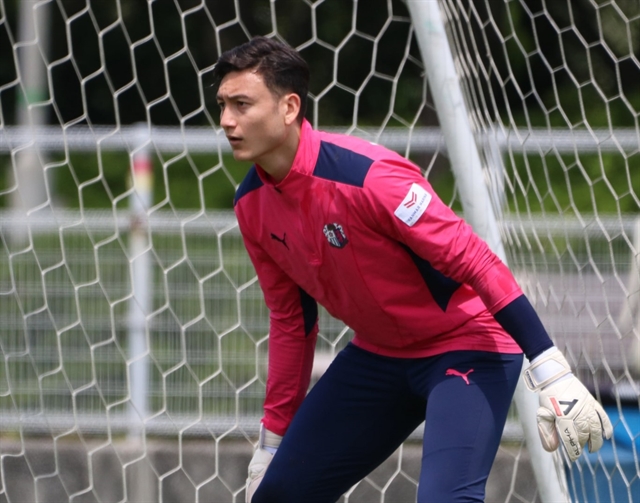 Vietnamese goalkeeper Đặng Văn Lâm is still waiting for a chance to play at Cerezo Osaka after signing with the J1 League side in January 2021. Photo courtesy of Cerezo Osaka
HÀ NỘI — Việt Nam national team goalkeeper Đặng Văn Lâm has admitted to struggling so far at Cerezo Osaka but remains positive about his journey in the J1 League this season.
Lâm moved to Osaka from Thailand's Muangthong United in January 2021 and has yet to make his debut.
"Everything was new to me," Văn Lâm told NHK WORLD-JAPAN Vietnamese.
"This is the first time I've been to Japan. I have never travelled or had the opportunity to play in Japan before.
"Japan's culture is far different from Việt Nam or Russia — the places I used to live. So obviously, it took me a long time to fit in," said the 27-year-old.
According to Lâm, the biggest difficulty is the language barrier that makes it hard for him to get to know his new teammates.
"In Japan, no one understands me when I speak," he said.
"In training, the communication is not too difficult, because my teammates can understand basic football vocabularies in English, so there is no problem. But it's extremely difficult to talk with them off the pitch.
"In Japan, whenever I or my teammates want to talk and tell each other, an interpreter must accompany me at all times because no one really understands each other.
"However, as I don't know much Japanese and my teammates don't know much English either, they understand that I'm in Japan for the first time and have tried their best to help me.
"I have been studying Japanese since I was in Thailand. Since my first language is Russian, I had to find a Russian teacher who teaches Japanese. Now I have learned some basic sentences in Japanese," Lâm added.
Despite difficulties, Lâm's is keeping his head up and described the journey to Japan as "an honour".
"I am really happy and honoured to become a Cerezo Osaka player," said Lâm.
"When I received an offer from Cerezo Osaka, I had to think a lot, but to be honest, I really wanted to join this team because football here is very professional with many high-class players.
"The coaching staff here is also very dedicated to helping me settle in as quickly as possible. But obviously, to be successful here, it takes a lot of time and effort.
"I'm quite alone here so I hope everyone can cheer me up. The fans can go to the training ground or to the stadium to support me. For players who are away from home, it'll be a great motivation for me to do my best."   VNS